Postgraduate Diploma in Digital Business (E-Learning)
The core focus of the program is to aid students in innovating strategies and business models to adapt and streamline their operations in this thriving age of ecommerce & digitalization.
The Postgraduate Diploma in Digital Business covers four core modules of digitization:
Digital Strategies for Business: Leading the Next-Generation Enterprise
Digital Transformation: Platform Strategies for Success
Digital Marketing: Customer Engagement, Social Media, Planning & Analytics
Capstone Project
Highlighted below are the quintessential requisites for digitization covered in the program:
Five Domains of Digital Transformation: Understanding the drivers that impact digital strategies
The Five Domains of Digital Transformation - A Holistic Framework
From Mass Marketing to Customer Networks and New Path to Purchase
Five Core Behaviors of Customers in the Digital World
Platform overview
Coopetition, Dis/intermediation, and Asymmetric Competitors
Building Data as a Strategic Asset for Your Business
Big Data at Work: New Data, New Tools, and Templates of Value
Innovation Through Experimentation: AB Test and Minimum Viable Products
Translating the Lean Startup to Enterprise Scale Innovation
Adapting Your Value Proposition
Digital Business Models: Executing a Digital Transformation
Mastering Disruptive Business Models
Surviving Disruption: Six Incumbent Responses to a Disruptive Challenger
Leadership and the Customer Value Imperative
The Platform Business Model: Leading Digital Innovations
Digital Transformation: From Products to Platforms, Network Effects
Digital Transformation Concepts: Markets, Environment and Structure
Designing your digital business model for success
Launching and growing a Digital Platform
Leveraging Open Innovation
Strategy and Competition in the Digital Age
Governing your Digital Platform
Digital Marketing Strategy: Driving Customer Engagement
The Five-Step Process of Planning and Executing Your Digital Marketing Strategy (Overview) + Access Strategy
Engage Strategy
Customize Strategy
Connect Strategy
Collaborate Strategy
Digital Advertising Mix - Key Channels and Principles
Best Practices from Brands on Social Networks
Lessons From Brand Failures in Social Media [Optional]
Making Digital Matter - Metrics, ROI and Agile Modelling
Organizational Challenges of Digital Marketing [Optional]
Six Faces of the Near Future of Marketing [Optional]
CASE STUDIES AND DETAILED EXAMPLES
APPLICATION DETAILS
Program fee:

USD 12,500
Non-refundable application fee:

USD 50
Program commences:

TBD
Globally connected classroom
APPLICATION DETAILS
Program fee:
USD 3000 + GST
Note: GST is payable for Singapore based students only
Non-refundable application fee: USD 50
Application deadline: 04 March 2020
Program commences: 05 March 2020
Applications are on a rolling basis. This program is expected to fill to capacity.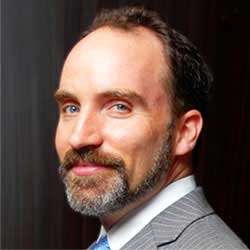 David Rogers

Faculty at Columbia Business School
Geoffrey Parker

Visiting Scholar and Research Fellow, MIT Initiative on the Digital Economy (IDE)
APPLICATION DETAILS
Program fee:
USD 3000 + GST Note: GST is payable for Singapore based students only
Non-refundable application fee:

USD 50
Application deadline:

04 March 2020
Program commences:

05 March 2020
Faculty
David Rogers
Faculty at Columbia Business School
Geoffrey Parker
Visiting Scholar and Research Fellow, MIT Initiative on the Digital Economy (IDE)