Digital Strategies for Business: Leading the Next-Generation Enterprise
120

Video Lectures
12

Assignments
9

Discussions
3

Case Studies
EMERITUS follows a unique online model. This model has ensured that nearly 90 percent of our learners complete their course.
Orientation Week


The first week is orientation week. During this week you will be introduced to the other participants in the class from across the world. You will also learn how to use the learning management system and other learning tools provided.

Weekly Goals


On other weeks, you have learning goals set for the week. The goals would include watching the video lectures and completing the assignments. All assignments have weekly deadlines.

Recorded Video Lectures


The recorded video lectures are by David Rogers, Faculty at Columbia Business School.

Live Webinars


Every few weeks, there are live webinars conducted by EMERITUS course leaders. Course leaders are highly-experienced industry practitioners who contextualize the video lectures and assist with questions you may have regarding your assignments. Live webinars are usually conducted between 1 pm and 3 pm UTC on Tuesdays and Wednesdays.

Clarifying Doubts


In addition to the live webinars, the course leaders also conduct Office Hours, which are webinar sessions that are open to all learners. During Office Hours, learners ask questions and course leaders respond. These are conducted every alternate week to help participants clarify their doubts pertaining to the content.

Follow-Up


The EMERITUS program support team follow-up and assist over email and phone calls with learners who are unable to submit their assignments on time.

Continued Course Access


You will continue to have access to the course videos and learning material for up to 12 months from the course start date.
EMERITUS Program Support Team
If at any point in the course you need tech, content or academic support, you can email program support and you will typically receive a response within 24 working hours or less.
Device Support
You can access EMERITUS courses on tablets, phones and laptops. You will require a high-speed internet connection.
EMERITUS Network
On completing the course you join a global community of 5000+ learners on the EMERITUS Network. The Network allows you to connect with EMERITUS alumni across the world.
Duration and Course Fee
Starts 30 June 2020
2 Months
2 - 4 hours per week
Course Fees USD 1500
Faculty
Geoffrey Parker
Director, Master of Engineering Management Program, Dartmouth College

Professor of Engineering, Thayer School of Engineering, Dartmouth College
Duration and Course Fee
Starts 17 March 2020
3 Months
2 – 4 hours per week
Course Fees: US$ 1,500
Faculty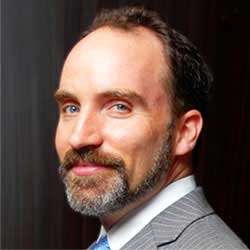 David Rogers
Faculty at Columbia Business School
Duration and Course Fee
Starts 20 August 2020
3 Months
2 - 4 hours per week
Course Fees: US$ 1500
Faculty
David Rogers
Faculty of Executive Education, Columbia Business School